This was originally a majestic Victorian home built in the 1880's.
It underwent many alterations over the years, including cement plaster over the original Redwood Siding. Because it is now rental units,
complete exterior renovation did not pencil out.

Our answer was ot replicate the original front porch as much as posible, but still meet todays codes. Also to reveal the original siding within
the porch area.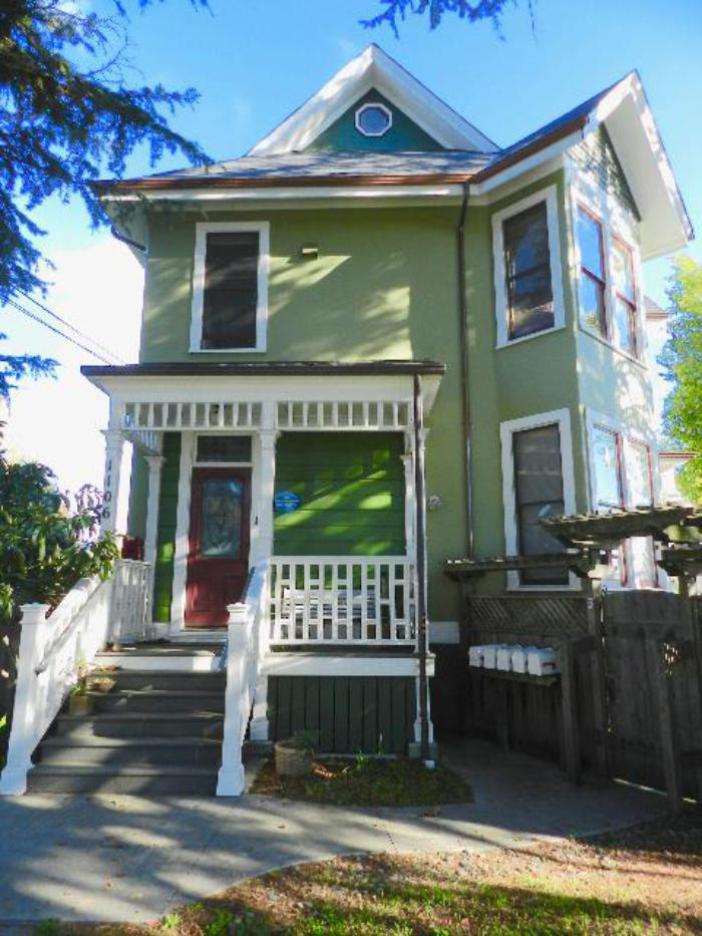 1106 North Branciforte Ave. Santa Cruz




PHOTOGRAPH OF HOUSE IN 1902

You can get a glimpse of the original 1" x 10" Redwood channel siding, & the
Post & Hand Rail Ornamentation











Original posts, porch, and railings were gone. Cheap replacements
had been installed and had become rotten.
Upper Ladder detail, & half posts at wall had been covered with
Cement Plaster.



| | |
| --- | --- |
| | Fountain Base under construction |
| | |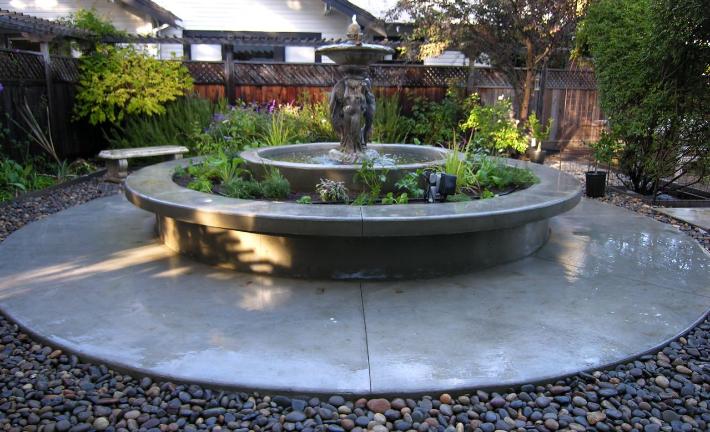 Fountain Completed in Side Yard of Victorian Complex

| | |
| --- | --- |
| Fountain & Garden Design : Beth Ann LaBarba | |
| | |
| | |
| --- | --- |
| | |
| BUTTERY CEILING BEFORE RESTORATION | |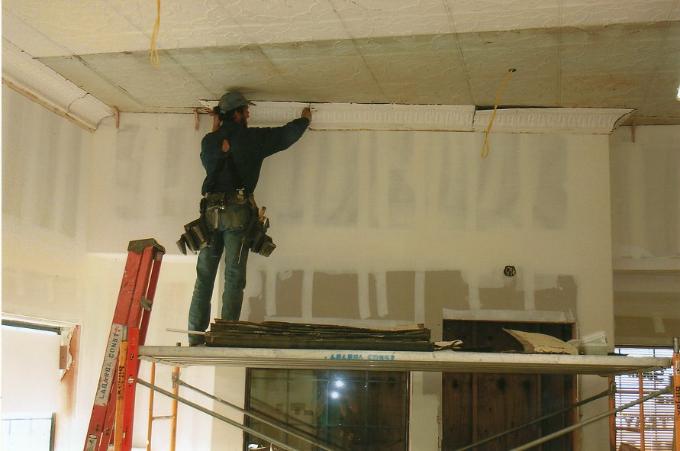 RESTORING 100 YEAR OLD CEILING AT THE BUTTERY, 2004




| | |
| --- | --- |
| | DURING CONSTRUCTION circa 1880's |
| EXTERIOR SHOT OF THE BUTTERY BUILDING TODAY | |
AFTER IT'S 1940'S FACE LIFT.

The Corner windows were added replacing the original double hung sash.
Redwood Channel Siding was covered with Cement Plaster.



SHOPS:

This structure contained two store fronts, both owned-and-run cheifly by women.
The corner shop was a dry goods store, first run by Mrs. Edna M. Evans, then Handsel H. Hicks in 1922, and
Mrs. N. A. Trolanin 1928, until the East Side Auto Shop replaced it in 1948.
Janet Peck became the dry goods store's companion business when she moved her millinery hat store
from across N. Brancifore Avenue
( where it started in 1914 at 247 Soquel Avenue ) to the Alfonso Building in 1915 or 16, where it stayed about 33 years until 1948.
Both merchants also resided either at the back of their shop, or upstairs.

Courtesy of Local Historian: Ross Eric Gibson





































This was an Historic Barn designed by Julia Morgan 1918.
Located at 701 Highland ave, Santa Cruz






CONVERTING TO A RESIDENCE. '1988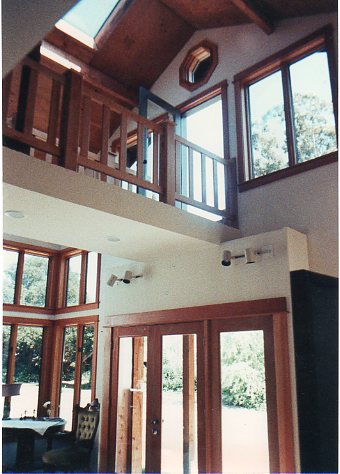 Clear Span Created with Steel Beams
All Rights Reserved 2022 / F. John LaBarba